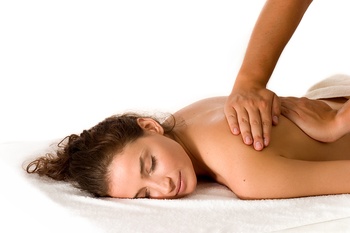 Holistic Relaxation Massage
Massage waarbij het volledige lichaam wordt gemasseerd,
vanaf de kruin tot de toppen van de tenen. Je mag zelf de geur kiezen en eventueel samenstellen uit een assortiment fijne etherische oliën.
* * *
A massage where the whole body is being massaged from the crown to the tips of the toes. You can choose the fragrance yourself and even compose if from an assortment of essential oils.
Duurtijd en prijs - Duration and price:
60 min : 74 €
90 min : 99 €
120 min : 124 €